It was hard to decide what I would write today since there are soooo many awesome technology ideas that I could blog about, but then I came across Ladybug's Teacher File, who was blogging about her Document Camera....So, I thought...why not blog about mine! : )
I have had an ELMO (Document Camera) for two years now, and it has been AHHHMAZING!!!!
Here are some ideas for using a
document camera
in the classroom~



Social Studies: Timelines (Have students fill in dates or events), Maps, Charts




Math: Any and ALL

Manipulatives,

Clocks, Base 10 Blocks, anything for counting, Place Value Mats, Dice, Modeling how to use _____, Calculator




Reading/Language Arts: S

hared Reading, Read Alouds, Morning Message, Procedures, Anchor Charts, DOL, Revising with 6 Traits, Modeling Mentor Texts, Spelling & Vocabulary (Word Webs, Categorizing, Word Families, Word Ladders), Strategy Instruction- write on text/code with post-its/highlight,

Environmental Print, Labels, Nutrition Facts on the back of packages, Ingredients,

Text Features: Glossary, Index, Table of Contents, Captions, Headings, Bold Print, etc.

Text Structure: Filling in Venn Diagrams or T-Charts (Compare/Contrast), Problem & Solution, Cause & Effect, Chain of Events (Sequencing), Webs, Lists (Description),

Dictionary Practice



Science: Rocks, Flowers/Flower Parts, Mold, Types of ______, Samples of ____, Nutrition Labels, Ingredients, Steps/Directions, Dissection, Experiments, Growth/Change of ______ over time (Save images), Observations of _____



General/Managment: Timer, Looking at Rubrics, Worksheets, Assignments, etc., Pictures, Show and Tell, Reports or Presentations (Turn the camera up to face the student, they will be projected onto the BIG SCREEN!)
Many of these things can be projected onto a whiteboard, which can be written on, creating an "interactive whiteboard" experience. If you cannot project it largely onto the whiteboard, use a transparency to write directly on your document, 'without' writing directly on your document.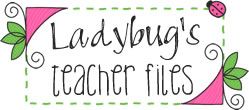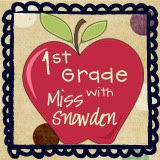 Technology Linky Party With Jena Snowden